Eppi Sukhu , MHSc., BSc. (Hons), is a philanthropist, educator, artist, poet, and advocate of Self-Realization for complete fulfillment. Eppi began her inquisition into the nature of self, reality, and God in early childhood — an interest which continued to evolve and deepen throughout following years, despite life's beautiful introduction of many other wonderful interests and offerings. At present, Ms. Sukhu's unflinching love of sincere spirituality inquiry, the great potential of humankind, spiritual masters, and miracles or mastery of ancient spiritual science i.e. in particular, the Kriyayoga path of meditation, fuel her even still and further, have resulted in the birth of this free and globally accessible research-based website. This gift is for you to explore as you desire.

Named after or for specific characteristics, qualities or attributes of 'Eppie,' in George Eliot's classic novel, Silas Marner: The Weaver of Raveloe.

There are various recorded origins of the name, including Scottish, English and Greek. In the novel, the name is referenced as a diminutive of the Hebrew "Hephzibah" which means, "my delight is in her."

"Hephzibah" is mentioned twice in the Old Testament.

For her work on BlissfulSelf.com, Ms. Sukhu has humbly received an entrepreneurial award in appreciation for her dedication, leadership, and excellence in spiritual services. To date, excerpts from Blissful Self have been included in university-level coursework and syllabi. Similarly, her artwork fares well and is especially celebrated by those in whom the pieces evoke a sacred meaning.

When Ms. Sukhu is not supporting efforts towards the Self-Realization of people worldwide, you'll find her engaged in community work supporting people with disabilities in the Greater Toronto Area (GTA), meditating throughout the world, or, enjoying the wonderful mechanisms, methods, and interplays of life whilst appreciating the company of all... You'll find her adoring the interplay and deep intricacies of existence itself, and appreciating every single moment.

Key thoughts:
1| God is one. Only God is.
2| Atman is Brahman. Aham Brahmasmi.
3| Matter, as many presently understand it, is a cosmic delusion.
4| We are all very deeply connected. We are intimately united; eternally. Unearth the depths of your own existence to realize this.
5| Learning is helpful. Humility can help learning. Reflection can help learning. Strive to learn. Embrace each moment as new.
6| Heaven's gate isn't far; find it within. Sat. Chit. Ananda. Manifest, and grow its wonder everywhere.
7| Cultivating peace within, uncovering and then remembering your own innermost nature our authentic identity, practicing meditation, and cherishing your eternal unity with all as the same is revealed via deep meditation, improves... everything.
8| Be curious about existence. Practice japa sadhana. Cultivate prayers, wishes, and thoughts of gratitude and thanksgiving. Practice kriyayoga. Meditate. Self-reflect. Self-Realize.

9| Love... and know that nothing is impossible.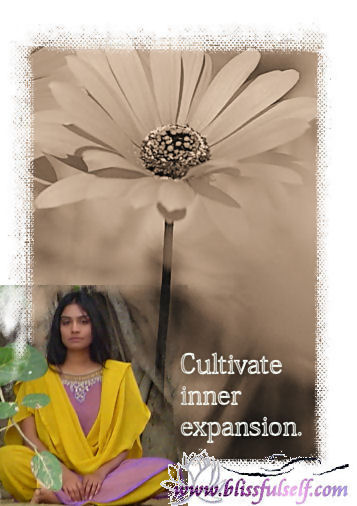 Glimpse into Ms. Sukhu's path to Self here.