Unlock infinite riches within. Encounter authentic fulfillment. Rest in the sanctity of your own inner peace. Be inspired towards Self-Realization, and, to this end, may you find within these pages something of aid to you on your journey towards deep authenticity; towards love without limit, and complete fulfillment. Welcome to Blissful Self.

Tip: begin with Poetry followed by About: Self.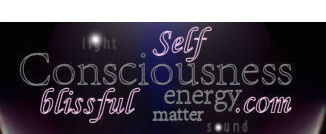 B h a k t i & L o v e
---
Oh, that great cause; that which all seek to find first within is love itself, and, love is God... more.
Practicing the art of love is a sublime practice;
it is practicing reverence of the truest of everything.
More:
Explore what love isn't according to Swami Love. Visit Links for articles on relationship, or, browse Wikihow/love — all useful in alleviating trouble in love and relationship, and, particularly helpful for anyone not yet deeply consciously situated on a path towards understanding Self, God, and the nature of the Cosmos.
H e a l t h & H e a l i n g
---
From the social determinants of health through to adequate rest, and meditation for Self-Realization, there are many factors that interact to create conditions for our health, and, many actions we can take towards improving our wellbeing and developing a broader culture and understanding of health. Visit Health and Healing to explore some of the research.
More:
Seeking social services in Toronto? Try 211 Toronto. For services in Canada, try 211 Canada.
Exploring women's issues? Try UN Women, WomenWatch, , ASI, or International Women's Day. Want to explore vegetarianism? Veganism? Visit ChooseVeg or the Toronto Vegetarian Association.

For additional resources, search Links, or, visit your local library, Community Care Access Centre (CCAC), or health clinic.
I n s p i r a t i o n & L e i s u r e
---
P e a c e
---
The world lacks harmony when we are disunited within our own awareness — when we miss a unique truth, uncovered within.
"Peace and Universal Love is the essence of the Gospel
preached by all Enlightened Ones" ...more.
More:
Meditate. Explore the UN Culture of Peace Programme. Visit Transcend.org for conflict transformation ideas, or, investigate these peace resources.
P o e t r y
---
"Prayer should bring us to an altar where no walls or names exist," says Rabi'a.

"Hari is and I am no more," writes Kabir.

"All the particles of the world are in love," says Rumi ...more.